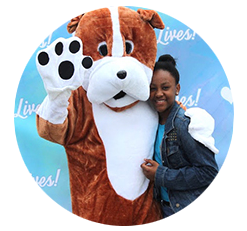 At Kids of the Harvest, your child won't ever be bored! Preschoolers through 5th graders have a ton of fun as they learn about worshiping Jesus through age-specific lessons, and exciting activities. Our goal is to make Sunday your child's favorite day of the week.
Kids of the Harvest is fully staffed with adults who are committed to ministering to children. You can be confident that your child is well-cared for and will love it.
Your kids will have a blast as they learn about Jesus!

Designed For Parents & Kids
Kids of the Harvest meets at the same time as our Worship Services for adults. So while you are enjoying listening to the Word of God, your kids will be learning more about God too!

Safety Is Our
#1 Priority
We have team members who have all passed a comprehensive background check. We also have a system in place to contact you during our Worship Service if necessary.

Your Kids Will Learn About Jesus
Kids of the Harvest leaders always deliver a fun and memorable lesson from the Bible making it easy for your child to learn. Your child will have a blast while learning about Jesus.
Kids Learning to Love God!